Synopsis
In America, size matters. The bigger you are, the more power you have, especially in the business world.
Director Anat Baron takes you on a no holds barred exploration of the U.S. beer industry that ultimately reveals the truth behind the label of your favorite beer. Told from an insider's perspective, the film goes behind the scenes of the daily battles and all out wars that dominate one of America's favorite industries.
Beer Wars begins as the corporate behemoths are being challenged by small, independent brewers who are shunning the status quo and creating innovative new beers. The story is told through 2 of these entrepreneurs – Sam and Rhonda – battling the might and tactics of Corporate America. We witness their struggle to achieve their American Dream in an industry dominated by powerful corporations unwilling to cede an inch.
This contemporary David and Goliath story is ultimately about keeping your integrity (and your family's home) in the face of temptation. Beer Wars is a revealing and entertaining journey that provides unexpected and surprising turns and promises to change the world's opinion on those infamous 99 bottles of beer on the wall.
Filmmaker Bio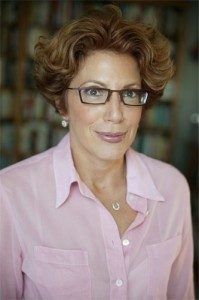 Anat Baron: Director /Producer/Writer/Executive Producer
Anat Baron brings a unique point of view to the documentary world merging her eclectic business background with entertainment industry experience. Before plunging (head first) into independent filmmaking, she was General Manager of mike's hard lemonade and helped grow this entrepreneurial company. Prior to her stint in the beer industry, she was a Hollywood producer and development executive who developed over 40 films, mostly for television. She executive produced A Murder On Shadow Mountain for CBS. Anat moved to Los Angeles (for the weather) from Toronto where she was a hotel company executive and had her own consulting business. She holds a Bachelor of Arts from the University of British Columbia and a Master of Professional Studies degree from Cornell University. Beer Wars is Anat's first documentary feature.
Team Bios
Sandra Chandler: Cinematographer
Sandy Chandler holds an MFA from the USC School of Cinema & Television and has established a reputation among the first rank of documentary cinematographers. Her work has been featured at film festivals, received theatrical exhibition, and broadcast widely. She was nominated for an Emmy for cinematography for Living Dolls; HBO. Other credits include The Eyes of Tammy Faye for HBO; The First Year for PBS and the Getty, it was awarded a Peabody; 101 Rent Boys for Cinemax; The Young and the Dead for HBO. She has taught documentary camera at the University of Southern California School of Cinema and Television.
Douglas Blush: Editor
Doug Blush has been an editor, cameraman and director on a wide range of documentaries and other films. He edited the 2006 hit documentary Wordplay, I.O.U.S.A., a competition documentary at Sundance 2008, and SOME ASSEMBLY REQUIRED which premiered at South by Southwest 2008. He runs MadPix, a production and post production company, with his wife Lisa in Los Angeles. Doug is a graduate of the USC School of Cinema & Television.
Buddy Judge: Composer
Buddy Judge has been writing and performing music since age 11. Starting his career as a singer/songwriter and multi-instrumentalist, he has performed with, produced, and written music with many different artists including Aimee Mann, Michael Penn, Liz Phair, and The Wallflowers. After producing songs for Aimee's critically acclaimed record "Bachelor #2" (many of which were featured in Magnolia) and performing on The Oscars in 2000, Buddy began writing music for film in earnest. Some of his recent projects include: According to Spencer, Funny Old Guys, and Sir!, No Sir!
Christopher Kirk: Motion Graphics Designer
Chris Kirk is a motion graphic designer living in Los Angeles. While majoring in film at U.C. Berkeley, he made a documentary on the local rap scene. As in-house designer at Foote Cone & Belding and Goldberg Moser O'Neill, Chris worked for such clients as Levi's, Dell Computer, Electronic Arts and Kia Motors. Eventually he broke away to form his own progressive company – mindbomb films. Since then he has worked for clients like Sony, MTV, Sega and WebTV. His love of documentaries has led to work on recent films such as Sir No Sir, Fuel and Torn from the Flag.
Featured Subjects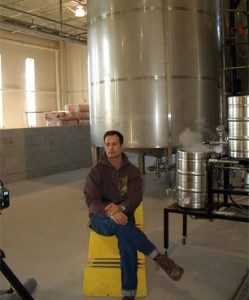 Sam Calagione
Calagione is the founder and President of Dogfish Head Craft Brewery in Milton, Delaware. These days Dogfish Head is the fastest growing small brewery in the country and the only brewery in America to be named to the Inc. 500 list of the fastest-growing private companies. Sam got the brewing bug while working at a New York City bar that featured microbrewed beer. After experimenting with a number of homebrew batches, Sam put his English degree to the test while writing the brewpub business plan. Sam is the quintessential modern day renaissance man. He is the author of Brewing Up A Business: Adventures in Entrepreneurship from the Founder of Dogfish Head Craft Brewery, Extreme Brewing and co-author of He Said Beer, She Said Wine with Marnie Old. Sam is married to his high school sweetheart, Mariah, and they have 2 kids, Sam and Grier.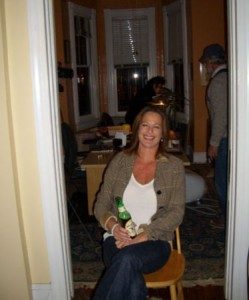 Rhonda Kallman
Rhonda Kallman, founder and CEO of New Century Brewing Co. is a beer-industry veteran with over 20 years of sales, marketing and distribution expertise. Together with Jim Koch, she co-founded The Boston Beer Company, makers of Samuel Adams, in 1984. Over her 15-year tenure as founding partner and executive vice president of sales and brand development, she built the most admired sales force in the highly competitive beer industry. In 1990, the Institute for Brewing Studies honored her with its Recognition Award for being the 'Pioneering Woman in the Beer Industry.' INC. magazine selected Rhonda as one of '25 Entrepreneurs We Love (and what makes them great)' along with business luminaries like Jeff Bezos, Steve Jobs, Betsey Johnson, Russell Simmons and 20 others. She is married to Matt Shanley, and they live in Cohasset, MA with their three children, Callie, Alexander and Courtney.
Interview Subjects
In Order of Appearance
David Rehr President, National Beer Wholesalers Association
Jeff Becker President, Beer Institute
Maureen Ogle Author, "Ambitious Brew"
Todd Alstrom Founder, BeerAdvocate
Michael Jackson Author, Beer Expert
Benj Steinman Publisher, Beer Marketer, Insights
Bob Lachky Executive Vice President, Anheuser-Busch
Norman Adami CEO, Miller Brewing Company
Frits van Paasschen CEO, Coors Brewing Company
Dick Yuengling Fifth Generation Owner, Yuengling
Charlie Papazian President, Brewers Association
Jim Koch Founder, Boston Beer Company
Kim Jordan Founder, New Belgium Brewing Company
Greg Koch Founder, Stone Brewing Company
Dewey Parsons Owner, Downtown Wine & Spirits
Jim Shpall Owner, Applejack Liquors
Steve Hoch, Phd. Professor, Wharton Business School
Carol Stoudt Founder, Stoudt Brewing Company
Garrett Oliver Brewer, Brooklyn Brewery
John Bryant Vice President, Odell Brewing
John Serbia Vice President, Brewing, Anheuser-Busch
Marc Sorini Attorney, McDermott Will & Emory
Simon Bergson Owner, Manhattan Beer Company
Chris O'Brien Author, "Fermenting Revolution"
Roberta Baskin Center for Public Integrity
Peter DeFazio Congressman (D-Oregon)
George Hacker Center for Science in the Public Interest
Filmmaker Notes
Had someone told me that one day I'd make a film about the beer industry, I would have had them institutionalized. Not only am I not a beer drinker (more on that later) but I knew virtually nothing about the beer business until the fall of 2001. That's when an old friend called to ask for my help with his new company mike's hard lemonade. Suffice to say that I got drawn in and ended up running this entrepreneurial company. It was way more complex than I could have imagined. Our competitors included Anheuser-Busch, Miller and Coors and they didn't exactly put out the welcome mat. The characters I met were straight out of the movies. It was tough and messy. And I loved every moment of it. But eventually, the challenge was gone and I chose to move on.
I took some time off to figure out what I wanted to do next. I couldn't get away from beer. I was reminded of it whenever I watched TV, went to the store, or passed by a billboard or neon sign. It haunted me.
When I received an invitation to the annual beer industry convention (I was still on the mailing list), it sparked an idea. What if I got permission to film it; After all, the big players were all going to be under one roof and I could see if there was a story to be told. You should know that I had never made a documentary film before so this whole adventure started as a dare. Everyone told me that I would never get access, especially since this event is not open to the public.
But after checking me out and getting assurances that I wasn't funded by Wal-Mart (I still don't know why that worried them), I headed to Las Vegas with a crew of 6 and trunks full of cameras, lights and sound equipment. Essentially I went looking for a story.
I got complete access so I started filming, sit down interviews, stand up interviews, I even got permission to film the parties and the trade show. Everywhere we went, we heard grumbling about the decline in mainstream beer sales. It seemed that innovation was now coming from the small players instead of the giants. The highlight was an interview with Rhonda Kallman who had left Sam Adams to launch her own company. Her tenacity and energy were inspiring.
The buzz at the convention was all about the burgeoning craft beer movement. I decided to follow up since it was a world I knew nothing about. A few weeks after the glitz and glamour of Las Vegas, I took the crew and headed to Denver for the Great American Beer Festival (GABF). I was the quintessential fish out of water.
OK, here it comes. I can't drink. Yes, I said can't. And no, I don't have a problem. I'm allergic to alcohol. So as you can see, my interest was never in the beer itself. (Although I must admit there were times I would have killed for a sip.) This liberated me to focus on the business itself.
The GABF was crazy. The antithesis to the big beer convention. This was a consumer show and there were tens of thousands of them. Drinking. I went looking for my other lead. By now I had decided to follow Rhonda's launch of Moonshot, the first beer with caffeine. I wanted to find someone who represented these craft brewers. So I did what I used to do in Hollywood, I cast for him. I was working my way through the 10 pre-arranged interviews when I met Sam Calagione. But it's not what you think. It wasn't his good looks that got me. It was his down to earth, take no prisoners attitude. He wasn't afraid to speak the truth. I asked Sam if he wanted to "star" in the movie. I'm not sure how many beers he'd had that evening, but he said yes.
So the story began to take shape. The independent brewers vs. the big corporate players. The timing was right. An increasing number of Americans were interested in making their own choices and not kowtowing to the corporate marketing machine. Whether in coffee, cheese, chocolate, locally grown produce, people were willing to experiment and explore, even if it meant paying a little more. Craft beer was a natural extension of this trend.
While following Sam and Rhonda during the production of the film, I realized that their struggles mirrored those of entrepreneurs in general, raising money, taking risks, getting their product to consumers, and managing growth. But what wasn't typical was something that intrigued me when I first got into the beer business — the distribution system known as the three tier system. Sure, every industry has its hurdles but this was a unique obstacle course. No industry makes it harder for the entrepreneur to get to market than beer.
This system which was set up after prohibition to cure the evils of tied houses (when the brewers owned the saloons) and provide consumer choice has now, 75 years later, done the opposite. Yes, you have a larger selection of beers today when you go to the bar or store. But, and it's a big but, you don't necessarily know who is really behind the label of the beer you choose. And you may not care. But as I got into the story, I realized that I cared. A lot. Because, if you turn a blind eye, real choice may not be there tomorrow.
In trying to understand how this playing field could remain unbalanced for so long, I discovered an incredible connection between beer and politics. Something I knew nothing about even though I had worked in the industry. This totally fascinated me and led to a bigger investigation of the three tier system and why the big players are so intent to keep things exactly as they are. And why the independent brewers are threatening this 75 year old monopoly.
In order to get at the truth, I focused on the big picture and the industry as a whole. I wanted to not only look at the world from Sam and Rhonda's perspective but also from the POV of other small brewers and of course, the corporate behemoths. To do that, I crisscrossed the country and traveled to more than 20 locations.
My goal was to interview experts on beer, distribution, retail, lobbying, everyone involved in the broader story of the beer industry and find the truth: what do the struggles of entrepreneurs like Sam and Rhonda say about American business in general? Is this a problem unique to the beer industry, or is it a sign of a much bigger issue? What does it say about our culture that we are so accepting of Corporate America's dominance at all cost? And even more interesting: what does all this say about the American Dream?
By the time I was done filming and asking questions, I had almost 200 hours of material and the editing process began. I should note here that my film background has been in narrative filmmaking, it was all about following a script. I did not anticipate how tough it would be to tell this story without a blueprint. It took 18 months and multiple editors until I found my collaborator in Doug Blush. Together, we took this beast of a movie and shaped it into the story I wanted to tell. I hope it was worth it.
Anat Baron, February 2009